TRANSLATION We translate all types of texts into and from over 30 languages. We also provide sworn translations, proofreading and localization of expert texts. Our wide network of translators and native speakers guarantees that you will be provided only with reliable and high-quality translations.
INTERPRETING We specialize in all types of interpreting for various occasions. Our interpreters deliver highly professional services in line with your requirements. We also provide the necessary technical equipment and make sure the contents of your event reach the participants.
CASE STUDIES Take a look at the presentation of selected projects from various fields to get a better idea of our work. The overview includes only part of the vast experience of the AdriatIQa team. With its excellent command of languages and expert translation skills, the team is able to handle even the most challenging tasks.
Our main mission is to provide language solutions that enable businesses and organizations an accurate communication of their ideas on foreign markets. In over 20 years of our operations on the Slovenian market, we have managed to establish a wide network of reliable translators experienced in different specific fields and driven by our guiding principle – to deliver language solutions in a quick, qualitative and cost-efficient way.
TRANSLATIONS INTO ENGLISH
TRANSLATIONS INTO ITALIAN
Take a look at the presentation of selected projects from various specific fields to get a better idea of our work.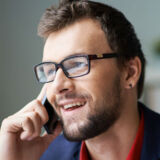 Share Latvia
Reliable and affordable language service provider! Thanks for helping with translating my contract from English into Slovenian! Highly recommend
Irena Verbovsek
So zanesljivi, hitri, ugodni. Priporočam.
Damijan Škodnik
Hitro, učinkovito in ugodno.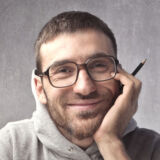 Ermin Puric
Vrhunska, hitra in profesionalna usluga, na nivoju. Pa še odlična lokacija, prijazni ljudi 🥂
Sem pisao mail skoraj ob polnoč, in takoj zjutraj dobim odgovor, in seveda termin po želji.
The best!!


Translating your website depends primarily on your activities, services, products and target markets. If your goal is a global promotion…
Long gone are the times when you only had to translate marketing and other texts intended for customers and consumers….
7 interesting things you should know about the Slovene language Every year 21st February marks the celebration of International Mother…